Greetings!
First I want to apologize for not knowing where to properly place this post. I searched this forum for what I was looking for and it could have fit in several different sub headings. Also, I am very ignorant on Motorola equipment. I have used it as an operator in the past and that's why I like it so much, but as far as my knowledge on their models, part numbers and such, I'm starting from zero. I am more than willing to do the research and work, just wanted some expert opinion on where to get started.
Also, thank you for allowing me to sign up and post here. This is an amazing resource and I can see it has an amazing following.
With that said, here is what I'm trying to accomplish....
I have a Yaesu FTM-100D Mobile Fusion head unit and I hate the mic on it (Have to use the Yaesu as issued, no chance replacing it, I tried). I want to replace just the mic with a Motorola compact heavy duty palm mic. The very small white mobile ones with the black speaker face EXACTLY like this one (HMN4072E):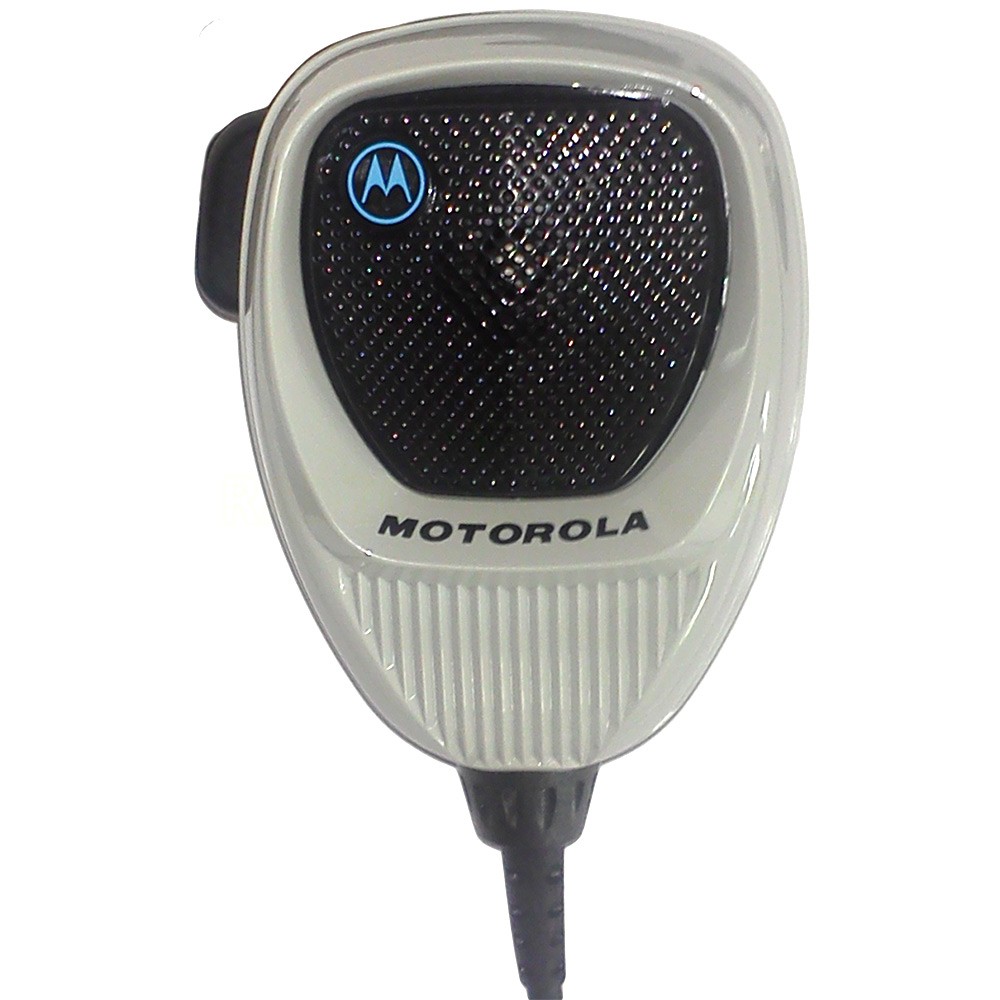 The mic connector on my head unit is a 6 pin RJ-11. I am more than capable of soldering, adapting, crimping, etc.. to convert an 8 pin RJ-45 or an 8 Pin DIN if needed, I have been in the electronics field for over 2 decades. I just need the recommendation of which microphones would be my best choice to start with and where to find the pinouts. I searched this forum and the 2-way radio section on astro and various others and no pinouts were provided for these mics except for the desktop mics. I did find the HMN4072E as an example of what I'm looking for, but again, no pinouts anywhere. I found them for just about every other radio out there, but for some reason, either I'm horrible and searching for Motorola stuff or it remains well hidden or cryptic. Also worth noting is that the Yaesu has an inline breakout box they call an extender (MEK-2) that allows for an 8 Pin DIN (Full Size, not mini) mic connection. I can rewire any DIN mic to work if they make a Motorola compact heavy duty palm mic with a full size 8 Pin DIN.
Again, I apologize in advance if this is the wrong location to post this and I sincerely appreciate any assistance or advice this great community is willing to provide me for this project.
Thank you,
Max